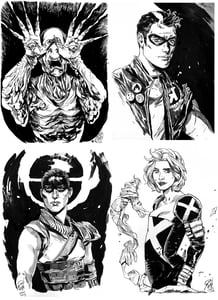 $

200.00
Only order if you will be at Cincy Comicon, September 9 - 11, 2016.
Pinups are drawn on 9x12" Bristol board with pen, India ink and ink wash toning.
After ordering your commission, please email me at mingdoyle @ gmail.com indicating which character you'd like, and you can pick up your finished piece at the show! Thank you!